Getting a diagnosis of idiopathic pulmonary fibrosis, or IPF, is probably one of the scariest things you can hear.
For Joyce, it certainly was.
While she didn't know completely what IPF is (idiopathic pulmonary fibrosis isn't something you hear every day), she did understand when the doctor told her that it was incurable, would get progressively worse, and the average person lived for 2.5-5 years.
Holy. Shit.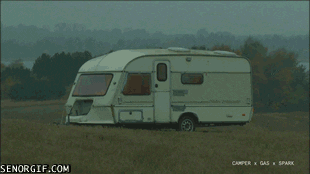 For symptoms that sound relatively benign, just a bit of shortness of breath and some crackling in the lungs, IPF is anything but. And shockingly, it is incredibly under-diagnosed.
Joyce had to wait 4 long years before doctors finally gave her the right diagnosis.
Remember that little statistic? People with IPF live an average of 2.5-5 years?
Yeah.
Something that everyone takes for granted, breathing, was a conscious effort for Joyce. with no treatment options at the time, all she could hope for was a double lung transplant… something nearly as frightening as the diagnosis itself.
However, Joyce rose to the occasion and spent a year waiting on the lung transplant list before she miraculously received the transplant.
Luckily, the surgery went well and today Joyce is living a happy life. Now, she no longer has to think about each laborious breath; she just breathes.
To watch her full story, check out this
link
at the
British Lung Foundation
.
---