The beauty of this honorable day isn't simply due to the cool events, the social outpouring, or the amazing spreading of awareness for rare diseases, but the day's ability to make changes!
Based on the site's description of the occasion, Rare Disease Day has effectively made real policy changes that have affected thousands of lives in over 80 countries.
2016's Rare Disease Day won't be any different!
As we get pumped for next month, we searched for some of our favorite quotes about the idea of "rare" and made them pretty of course.
Share your favorite quote with #mondaymotivation as you help spread awareness for one of the most important days of the year!
Sometimes it's hard to see the excellent, but a heck of a lot easier to see the difficult.
Beautiful stories that bring unity among many.
When you are living with a rare disease, "everything going perfect" seems less rare and more impossible.
When you find someone who truly understands what you are going there, nothing on this planet compares.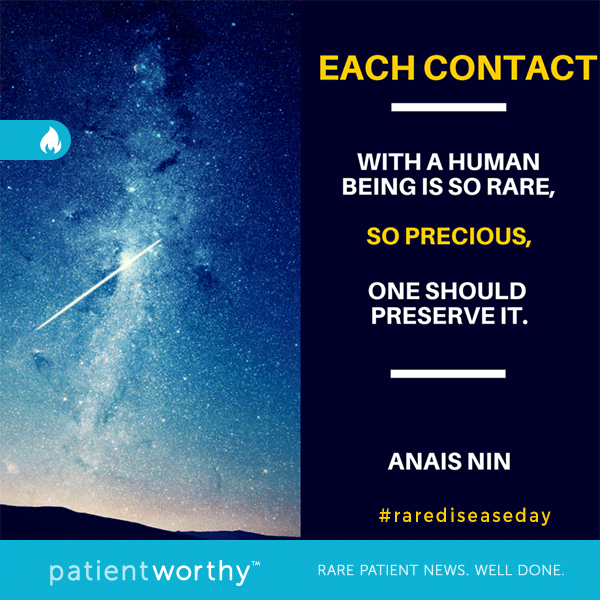 ---
Share your favorite rare quote and spread the news about the 2016 Rare Disease Day on February 29th!