Familial cold autoinflammatory syndrome (FCAS) is an extremely rare disorder.
It's characterized by episodes of
joint pain,
fever,
and other symptoms of inflammation.
All of these symptoms are triggered by exposure to the cold.
Just how rare is FCAS?
There are less than 300 diagnosed cases in the United States. It's thought to occur in one in 1,000,000 births!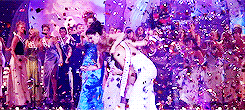 FCAS is inherited however, it can be caused by a gene mutation at the time of conception. It usually presents during the patient's early childhood and is chronic throughout the person's life. Sometimes it's confused with acquired
cold urticaria
, which is much more common and presents later in life.
Some people with this rare condition experience few symptoms, while others may be completely disabled by joint pain and recurrent conjunctivitis. Some symptoms of FCAS are:
sleepiness,
headache,
blurry vision,
excessive sweating,
and nausea.
The symptoms usually start after extreme cold exposure. They begin within a two-hour period and can last up to 24-hours.
The risk of passing the defective gene to offspring is 50% for each pregnancy. Males and females are affected in equal numbers. Treatment commonly consists of non-steroidal anti-inflammatory drugs (NSAIDs) to reduce swelling.
If you would like to
learn more about FCAS
, or participate in a government-sponsored clinical trial, contact the NIH Patient Recruitment Office toll-free at (800) 411-1222.
---