Rare Community Profiles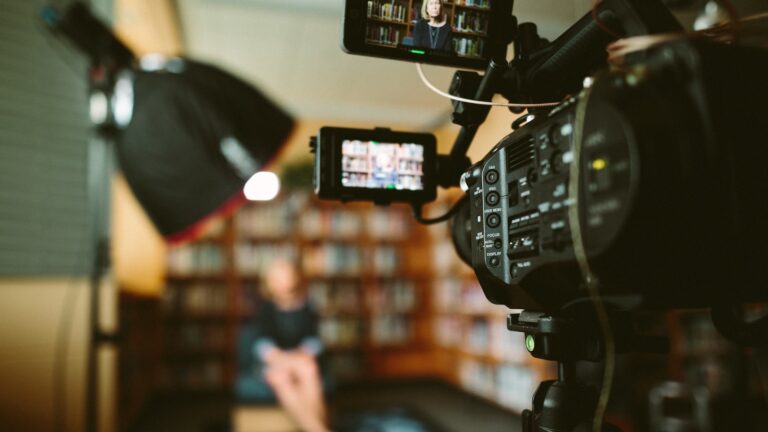 Rare Community Profiles is a new Patient Worthy article series of long-form interviews featuring various stakeholders in the rare disease community, such as patients, their families, advocates, scientists, and more.
A Partnership Between CureDuchenne and PicnicHealth Bolsters the Power of CureDuchenne Link
CureDuchenne, a global nonprofit committed to finding and funding a cure for Duchenne muscular dystrophy (DMD), has been contributing to support and research for over 20 years. In late April 2023, CureDuchenne, alongside patient-centered health technology company PicnicHealth, announced a new partnership between the organizations. This partnership was designed with a specific goal in mind: to support and bolster real-world evidence generation within CureDuchenne Link.
CureDuchenne Link is a data-integrated biobank for people diagnosed with DMD or Becker muscular dystrophy (BMD), or for carriers of these conditions. It is open to people of all ages and genetic mutations associated with these conditions. If you are involved in any other clinical studies or research, you are still eligible to join CureDuchenne Link. Through this biobank, CureDuchenne Link can collect samples of blood, urine, and patient- or caregiver-recorded data under a protocol with an IRB. These insights can then be used in the quest for a cure, as well as more effective and transformative therapies.
Recently, Patient Worthy spoke with Heather Medlin (Senior Director, CureDuchenne Link) and Noga Leviner (Founder/CEO, PicnicHealth) to learn more about this partnership, CureDuchenne Link, and the benefits of using the PicnicHealth Patient Portal.
The Fundamentals of CureDuchenne Link
CureDuchenne offers innumerable resources to the greater DMD and BMD community: a resource library, a physical therapy training program, education and outreach. The organization also had a vision of developing a place—independent of any specific pharmaceutical company—where information could be collected and housed. This information could then be accessed by any researchers in the fight to cure DMD and BMD. CureDuchenne Link was born. This biobank works with and alongside CureDuchenne's other initiatives to advocate for increased data collection and dissemination.
After registering for CureDuchenne Link, you will be asked to fill out a consent form, as well as questions about yourself/your child. Next, after submitting proof of diagnosis, you can participate in optional surveys, donate biosamples, or contribute your medical data to advance research in this field. Participation in CureDuchenne Link is completely free and voluntary. CureDuchenne doesn't want to create barriers for this community. Even if you stop participating in CureDuchenne Link, you will still have access to the collated group of your medical records.
Says Heather:
"When we look at the clinical journey for people with Duchenne muscular dystrophy, we see an incredibly long and arduous process. If we can do something to support this community while also collecting information for researchers, we have the potential to truly transform the lives of patients and families."
As CureDuchenne Link developed, the organization realized that something was missing: comprehensive medical data. After careful consideration and conversations with various groups within this space, CureDuchenne selected PicnicHealth as its partner to open the next chapter of CureDuchenne Link. Heather explains:
"The first time I had a conversation with Noga and learned what she was doing, I knew that it aligned with our mission and made sense as the right opportunity for this community. PicnicHealth offers transparency in communication, the ability to share individual stories, and a high-security technology platform that abides by HIPAA compliant processes. It has been very well-received by our community."
About PicnicHealth
PicnicHealth is a healthcare technology company that partners directly with patients to build deep real-world datasets. The company leverages state-of-the-art machine learning, combined with human curation, to port complete medical records into an easy-to-use online application. The platform gives patients unprecedented access to and control over their medical records and, with their consent, the opportunity to contribute this valuable data to further scientific research. Founded in 2014 by Noga Leviner and Troy Astorino, the company partners with dozens of the world's largest biopharma companies and academic research institutions.
Noga initially decided to join the healthcare field, and launch PicnicHealth, after her own experiences with Crohn's disease. She shares:
"I was very frustrated while trying to address a flare and felt that the infrastructure within healthcare was making my life harder in an already difficult situation. It was so cumbersome to just get the information I needed to manage my care, especially when switching doctors. So PicnicHealth emerged from the recognition that we can really help patients, particularly those with chronic illnesses and multiple providers, by offering a single place to have all medical record information available to them."
Over time, Noga came to recognize that the work PicnicHealth was doing—gathering records and translating them into clean, structured datasets—could be displayed in a way that would be incredibly useful for research.
As the company became increasingly interested in working in the DMD sphere, Noga came to recognize a real need for better data; drug development can be hampered by a lack of quality comprehensive data. She explains:
"Because DMD is such a complex condition, we didn't know if medical records on their own, or creating a medical record dataset, could have an impact and add value to research. CureDuchenne and its broader biorepository provided an amazing opportunity to combine what we do well—tying together the medical records with this broader, deeper, richer data source—so that we know that we're engaging with the community in a way that isn't limited. We are thrilled to work with the DMD community and CureDuchenne."
How Does This Work?
If you or your child are already enrolled in CureDuchenne Link, you are eligible to join the PicnicHealth platform. Similarly, to CureDuchenne Link, participation with PicnicHealth is free and voluntary. After joining and answering some questions, the PicnicHealth team will collect and digitize you or your child's medical records. You can then access doctor's notes, imaging, test results, and more, as well as share your records easily and seamlessly. Heather explains:
"Having a central place can be so nice for patients to manage their own care, but also contributes to research in a consistent way using a universal patient ID. We understand that everyone has a limited amount of time and resources, so our goal with this partnership was to create a platform that does not add an additional burden to the patient or family experience."
Researchers can then request samples to support research with a focus on curing DMD or BMD. The power in this data is time. PicnicHealth will continue to collect data and it will accumulate over time, creating a more nuanced understanding of DMD through longitudinal data. So far, CureDuchenne has completed two pilot studies, though specific outcomes will not be released at this time. If anybody is interested in this space, they can contact CureDuchenne.
PicnicHealth is also assisting CureDuchenne as they translate CureDuchenne Link into Spanish to fulfill the organization's goal of being communicative and accessible for the community. Noga shares:
"Seeing the response from the community is so rewarding. We're still in the early stages of seeing research output, but I'm thrilled to hear that data is already in researchers' hands. CureDuchenne is pulling off an amazing feat with Link and its data. PicnicHealth is just thrilled to be part of this journey."
About CureDuchenne
CureDuchenne was created with one goal: to find and fund a cure for Duchenne muscular dystrophy, the most common and severe form of muscular dystrophy. Today, CureDuchenne is recognized as a global leader in research, patient care, and innovation for improving and extending the lives of those with Duchenne. CureDuchenne's innovative venture philanthropy model has advanced transformative treatments for Duchenne muscular dystrophy, including 17 projects that advanced to human clinical trials and multiple projects to overcome the limitations of exon-skipping and gene therapy. In addition, CureDuchenne contributed early funding to the first FDA-approved Duchenne drug, pioneered the first and only Duchenne physical and occupational therapist certification program and created an innovative biobank and data registry, accelerating research toward a cure. For more information on how to help raise awareness and funds needed for research, please visit cureduchenne.org.