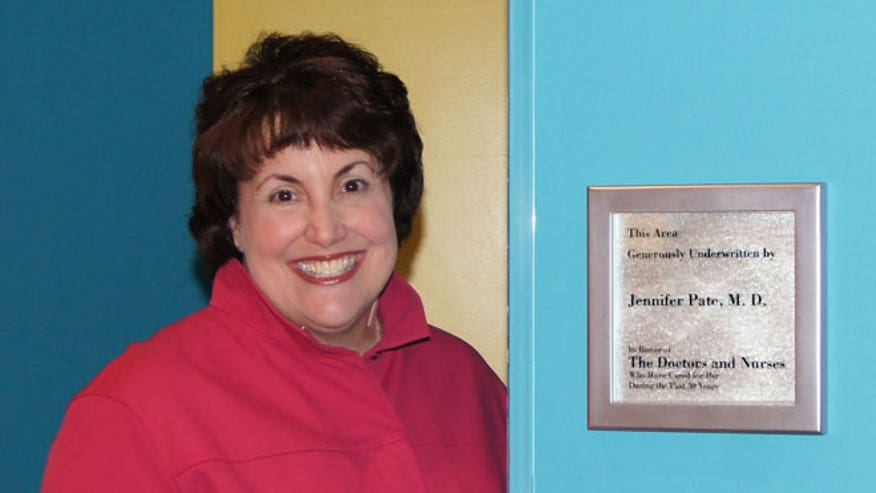 Psychiatrist Dr. Jennifer Pate, 47, receives life-saving intravenous immunoglobulin infusions every three weeks. This is not by choice, because without them, her immune system is defenseless against potentially lethal infection. Pate could receive the infusions portably through a home health care agency, subcutaneously, but she often has headaches and physical discomfort from that method, and prefers receiving her treatment via IV.
Among the set-backs she has endured are numerous battles with pneumonia, seven bouts of shingles, and an infection that left her deaf in one ear. Grateful for the care she's received over the past 30 years, Pate decided to give back to the medical community that has treated her.
In 2014, she established a fund at Texas Children's Hospital, where she's been treated since childhood, to help others with immune deficiency cover their medical costs. She has also served as chief of psychiatry at Baylor St. Luke's Medical Center since 2006.
Pate has also written and published patient education articles to help people cope with chronic illnesses, including how illness impacts marriages, and how to cope with organ transplants.
In addition to CVID, Pate also has autoimmune disease, which is found in about 25 percent of CVID patients, according to the National Institutes of Health (NIH). In autoimmune disease, the body reacts by destroying normal tissue.
"I think my own experience with my own chronic illness has made me a much better physician," Pate said. "My patients are always surprised at how well I understand and get what they're going through."
Pate plans to write a memoir on living with chronic illness and counseling others with it, because she hasn't come across a memoir that tackles the event from both perspectives. "I was certainly a patient who saw my physicians as perfect and thought that they certainly couldn't have anything wrong with them," Pate said, "and I think [my story] sends an important message to patients that it's possible to overcome a lot of things."