Rare Community Profiles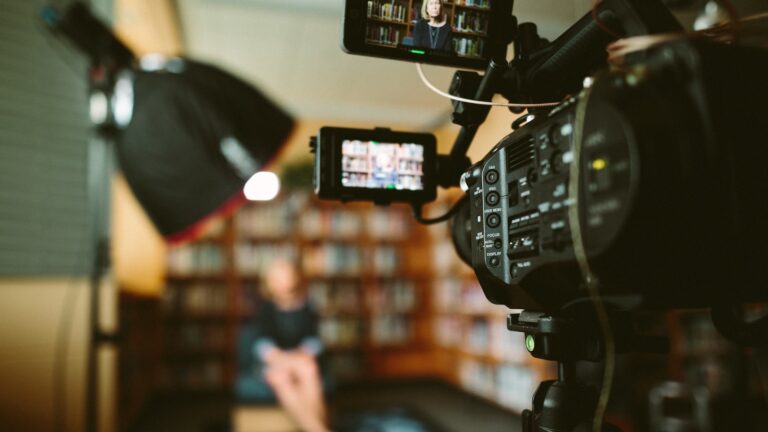 Rare Community Profiles is a new Patient Worthy article series of long-form interviews featuring various stakeholders in the rare disease community, such as patients, their families, advocates, scientists, and more.
Singer-Songwriter Pidgie Uses Her SMA2 Experience to Advocate: "Music is Inclusion!"
"Life is like a GPS. You may need to find an alternate route to get to where you're going. But with creative perseverance, you will always arrive at your destination."
This has been Patricia "Pidgie" Panzarino's driving motto throughout her life—and one that has empowered her to live each day to the fullest. At 63 years old, Pidgie has faced her fair share of obstacles, including being diagnosed with a rare genetic disorder called spinal muscular atrophy type 2 (SMA type 2 or SMA2) that causes muscle weakness and degeneration. Yet she has not just survived; she has thrived. Pidgie is now one of the oldest living people, if not the oldest, with SMA type 2. As she reflects on her motto, she says:
"I've realized in life that there are alternate ways to achieve the same goals. We need to celebrate these differences because they make us unique. I knew, and my family knew, that SMA2 would not hold me back from pursuing what I love: music. I don't struggle with SMA; I'm LIVING with SMA. It's a life journey. And that journey has led me to exactly where I'm meant to be, which is getting ready for my tour!"
The East Wareham singer-songwriter recently sat down with Patient Worthy to discuss her experiences living with SMA type 2, how Evrysdi changed her outlook, her love for music, and her upcoming tour!
Pidgie's Story
Pidgie was born into a family that had experience with SMA; her older sister unfortunately passed away from the disease. Born before the Americans with Disabilities Act, Pidgie acknowledges that life wasn't always easy for herself or her family. Doctors didn't have a full understanding of what the disease was or how it might progress. However, her parents never allowed SMA2 to hold her back; instead, they worked together to progress forward.
The Panzarino family has music in their blood, so getting Pidgie involved in music seemed natural. Pidgie says:
"My mom had a great ear for music. And my father, at 15, did a solo of Ave Maria in Carnegie Hall. I started piano lessons at age six. My parents figured it would keep my fingers moving and my muscles strong."
Growing up, Pidgie went to public school; she notes that it was sometimes difficult because the other children didn't entirely understand her condition. But she credits this experience with increasing her comfortability with public speaking and interacting with different people, skills that have helped her in her musical career.
When Pidgie was fourteen years old, she contracted pneumonia. At the time, doctors did not have the knowledge or technology—such as BIPAPs or non-invasive ventilation—to help. Pidgie almost passed away, but her family persevered, working tirelessly with what they had. Thankfully, Pidgie survived and continued with her music.
In her 20s, Pidgie became a keyboard player. She remained a staunch and passionate pianist and singer into her adulthood.
Hitting a Road Bump
At the time Pidgie was diagnosed with SMA type 2, doctors were unaware that it was a progressive disease, so she was not necessarily expecting the symptoms to worsen over time. About eight years ago, Pidgie's hand strength weakened; she struggled to play piano. She grieved, but decided to focus on singing and songwriting as that has always been what makes her happiest.
But soon she found herself having difficulty talking, finishing sentences, and even breathing. She became so winded that doctors suggested the use of intermittent daytime supplemental ventilation. Pidgie even began seeing a respiratory therapist.
Then she heard about Evrysdi, a prescription medicine used to treat SMA in both adults and children. Developed by Genentech, Evrysdi is designed to help the body make more SMN protein. Pidgie spoke to her doctors about Evrysdi and began treatment two years ago. She says:
"Within one week, I was talking louder and for longer periods of time. I've been disabled for 63 years. Some of my muscles have atrophied. Evrysdi isn't going to make me get up and walk, but being able to live a longer and more fulfilled life is priceless. If you are facing a new SMA diagnosis, I recommend being informed on treatment options like Evrysdi. Knowledge is power!"
Advice
If Pidgie could speak to herself as a child, she'd say:
"You're going to be okay. You're loved. You're worth it. You're just like everyone else, but you do things differently. Be good to yourself. Take time for self-care."
She feels like these are lessons that resonate with the greater SMA community; as she expands on her thoughts, she continues:
"People with SMA need to know that they don't need to settle. We live in a world that can be very discouraging for people with disabilities. But we shouldn't look at ourselves as lesser than. Self-esteem and self-love are important. If someone tears you down, get away from them. You can still feel sad or upset about your situation. But know that you can overcome. You're going to be okay." 
Going on Tour
Thanks to Evrysdi, Pidgie is planning on launching her musical tour in June, traveling to Long Island, Boston, and other areas in the Northeast. She will be performing songs from her 2022 album "Just Breathe," which you can find on Spotify and Apple Music. Pidgie says:
"When I recorded the album, when I got behind the microphone in the studio, it was like being back in my happy place. It's the best thing I do. You talk about an endorphin rush. It's an amazing, amazing feeling."
Pidgie has always been someone who enjoys validating, empowering, and comforting others. She wanted her songs to not just bring joy to the world, but to write songs that others could relate to. "Kick Ass Boots" is her favorite song to perform; "They Took You Away" is the deepest and most emotional.
On her album, Pidgie is joined by some amazing musicians: Scott Spray (bass-Johnny & Edgar Winter), Bobby Torello (drums-Johnny Winter), Ron Rifkin (keyboard-Charlie Karp), Liberty DeVitto (drums-Billy Joel), Al Ferrante (guitar-Cyndi Lauper), and Christine Ohlman (lead vocalist-Saturday Night Live Band). Christine has been a musical mentor to Pidgie; she is her vocal coach and the reason Pidgie recorded her music in the first place. Pidgie credits Christine and the other musicians for their amazing support, saying:
"They're like my supportive tribe, my big family. This is a core group of people who believes in me and helps me to press on. I am so honored by what they've brought to my life and to my album."
Spray, Torello, Rifkin, and Rafe Klein will all join Pidgie on her All Revved Up tour under the band name: "Pidgie and the Namedroppers."
Learn more about Pidgie, her music, and her tour here!