As a young girl, Joanna found a cat scared and stranded in a tree. Muffin became her first cat, and so began Joanna's lifelong love of rescuing animals.
But Joanna has a primary immunodeficiency (PI) disease. There are more than 300 PI disorders that, as the name suggests, affect the immune system. As Joanna wrote on her blog, being more susceptible to infection probably doesn't make her the "most suitable" rescuer.
Rest assured, she has made it work. Joanna rescues animals to this day—dogs, cats, pigeons, you name it.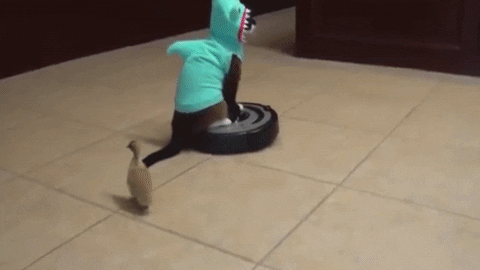 On her blog, she wrote of an experience rescuing seven feral cats. Five of them, she took care of and tamed until finding most of them new homes.
Based on her experiences over the years, Joanna has offered 20 of her best tips on managing pets and PI. Here are a few:
First and foremost, check with your doctor before committing to a pet.
This goes without saying, but be sure to take your pet to the vet before bringing the pet home.
If possible, a well-behaved pet is your best bet. This reduces the chance of being bitten or scratched.
However, if you are scratched or bitten, give the wound immediate and proper attention. Watch for infection.
Make sure to keep your pet(s) clean, and while you're at it…
Trim your pet's nails.
If your pet seems to be sick or unwell, visit the vet as soon as possible.
Check out the full list of tips here (not to mention, you'll find plenty of cute cat pictures).
And don't forget: April is National Primary Immunodeficiency Awareness Month, and the week of the 22nd is World PI Week. Let's keep spreading the word!
---