There is a well-known football player who is in one of the biggest fights of his life, and his courage and fierce determination to help raise awareness about sickle cell anemia (SCA) is something we can all learn from.
Featured in this article, we learn that this young African American football star inherited the sickle cell trait from one of his parents, which means he does not have SCA—but because (perhaps) he was involved in a perfect storm of a situation, he came down with extremely painful symptoms of SCA which nearly threatened his life.
This scenario is most unusual because it's only people who inherit one SCA gene from both parents who typically inherit SCA—and have symptoms.
First, back to the perfect storm; apparently he and his team had been playing football in Denver, Colorado, a city that is very high in altitude. The lack of oxygen, or rather the added challenge that his body endured to breathe (one mile high in the air), pushed his body into duress and he was later hospitalized upon his return home to the east coast. After running a series of tests and taking a family history, doctors could determine that his inherited SCA trait, was the culprit. Undoubtedly, it shocked him and his family.
After his recovery, instead of getting on with his wealthy lifestyle that we hear so much about these days with highly-paid football stars, this guy vowed to give BACK to the SCA community!
Score!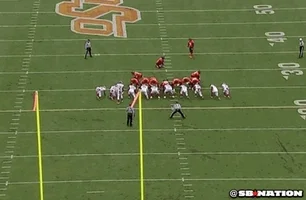 He contacted key opinion leaders – doctors and scientists from the University of Pittsburgh's Medical Center, who helped him during his ordeal and formed the Cure League.
Today, they're setting their sights on a cure for sickle cell anemia! Are pharmaceutical companies involved yet? I don't know… A key factor in motivating him was the untimely death of his beloved sister-in-law who passed away from related SCA. Surely this tragedy will get the attention of someone in the pharmaceutical world… Why? Currently, there is only 1 FDA-approved treatment and even with treatment, people are having to cycle through numerous hospitalizations and doctor visits with intense fatigue and pain, something that people with SCA shouldn't have to endure.
I know I may not sound very PC in saying this, but I can't escape the nagging feeling that African-American's and people of African descent don't have an effective treatment because SCA is not a "white man's disease." That's why I applaud this football star to use his fame and celebrity to help raise SCA awareness—a BIG SCORE!
What do you think? Do you think that race may somehow play a role with a lack of effective SCA treatments on the market? Or do you think it's more profitrelated? It is said that it takes nearly one billion US dollars to bring a drug through research and FDA approval before it's made available to the public.
---