Hey, do you guys remember that Mark Wahlberg movie that came out not long ago?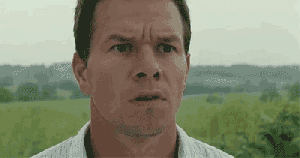 You know, the one where he's a cop?
No no, not that one. The serious one.
Oh, c'mon. Now you're just…
Okay, forget Marky Mark for a second. He may have been the nominal star of the film Patriots Day that came out last year, but tucked in among the large cast telling the story of the Boston Marathon bombing was four-year-old Lucas Thor Kelley, acting in his first film.
His mom Linzy Martinelli, who'd been an actress herself when she was younger, had signed her son up with a talent agency—not to be a "stage mom," but to give her son the experience. After a Boston talent agent met Lucas, she fought for him to get the role, and before long he found himself working alongside Wahlberg and director Peter Berg.
Which is remarkable less for the movie itself, but because of what Lucas brings to the table: Since 2015, he's been living with chronic granulomatous disease (CGD), and is fighting an ongoing battle against the risk of infections.
While Lucas is in good health overall, he does have to stick to a strict treatment regimen to guard against bacterial and fungal infections. The treatments have been tough for someone so young, especially the three injections a week.
And by the nature of CGD, there are limits to what Lucas can and can't do.
But Lucas's parents are determined not to let him feel limited by his condition—having the experience of doing the film offered a powerful lesson that anything is possible. Lucas seems to have taken this lesson to heart, and he already has big dreams of acting in Star Wars movies—as do we all, Lucas.
While the serious subject matter of the movie means Lucas (understandably) won't be able to see his performance for a while, we hope this is just the start of a brilliant career for this young talent, and that Lucas can continue to define himself on his terms and not CGD's.
---