There's a lot that the marginal zone lymphoma community needs, but there is also a lot being said. Results from clinical trials are coming in, and patient testimonials are shedding light on just how life changing they are.
Results from a recent Phase 2 clinical trial of the oral drug, duvelisib, released in July of this year, showed promise in treating indolent (causing little or no pain) non-Hodgkin lymphoma.
This study examined both the efficacy and safety of duvelisib in patients were resistant to the common treatment, Rituxan and chemotherapy and radiation. Of particular interest, 33 percent of marginal zone lymphoma patients proved to be responsive to treatment, and while this may not seem like a lot, these responses were seen in patients with a double-refractory strain of the cancer, the same patients who have few current treatment options available. Thus, the data from this study remain positive, and follow-up and commitment will be ongoing in the participants of the trial. To read more about the specifics of these results, click here!
But, excitingly, this is not the only drug to look out for in the coming years!
Celgene, a global biopharmaceutical company, just released interim results from a Phase 3 clinical trial testing Revlimid and Rituxan in combination against marginal cell lymphoma. The results prove extremely promising for those affected by this rare blood cancer, as a whooping 70 percent of patients went one year without any cancer progression. Further, cancer was fully eradicated in 66 percent of total patients that had responded to treatment, and all of this good news apparently only came at the cost of general fatigue and low blood cell counts.
The plan for the study is for researchers to follow patients for five years after the start of their treatment, with final results from this study scheduled to be reported in 2021. To learn more about these preliminary results and this study, click here!
There is something else very important to keep in mind, in light of all of these exciting new studies out there…
We at Patient Worthy report on a lot of clinical trials, FDA approvals, and new pipelines being developed. However, we may not always have personal stories to put these clinical trials into much context. Sometimes, these studies can mean the difference between life and death for patients who have run out of all of their other options, which was the case for Ground Zero rescue worker, Bart Zagami.
Bart was on the task force for rescue and recovery after the terrorist attacks in New York City on September 11, 2001, but this unfortunately was not the only struggle he would have to face in his lifetime. Nine years after 9/11, Bart was diagnosed with stage 4 marginal zone lymphoma, which was probably a direct result to his work on Ground Zero, considering all of the toxins in the air at this time.
Even though Bart was ready to fight his cancer, he learned that he had an allergy to Rituxan, which is the monoclonal antibody drug usually prescribed for lymphoma and the only other remaining FDA-approved treatment option besides chemotherapy. Bart had his spleen removed, but still experienced elevated blood levels, so, needless to say, he had an uncertain future.
When things were looking dim, his doctors told him about Ibrutinib, an oral therapy that inhibits the Bruton's tyrosine kinase function in the body, a pathway that has been linked to marginal zone lymphoma. The catch? Ibrutinib had not yet received FDA approval for this specific type of cancer. Bart's doctors couldn't give him any guarantees, but they showed him all of the positive data. Bart took advantage of the opportunity.
During the course of the study, in which Bart had to take four Ibrutinib pills daily, he had few temporary and manageable side effects, and blood tests showed that his body was responding well to the drug.
It's been two years, and the FDA has approved Ibrutinib for marginal zone lymphoma treatment on an accelerated approval schedule early this year. This approval is contingent upon findings from a larger confirmatory study, but these findings are suspected to support the FDA's decision. To read more, click here!
Bart is still taking Ibrutinib. He will never be in complete remission, but this new drug has given him partial and durable remission, which is more than the old therapies could ever give.
It's people like Bart who take a chance on a new therapy, with only hope that it will provide them will a better life, who, in turn, contribute to results that benefit the entire rare disease community.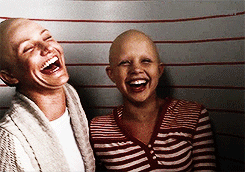 To learn more about Bart's story, click here, and make sure you stay tuned on Patient Worthy for the latest updates on marginal zone lymphoma and other rare diseases!
---