Rare Community Profiles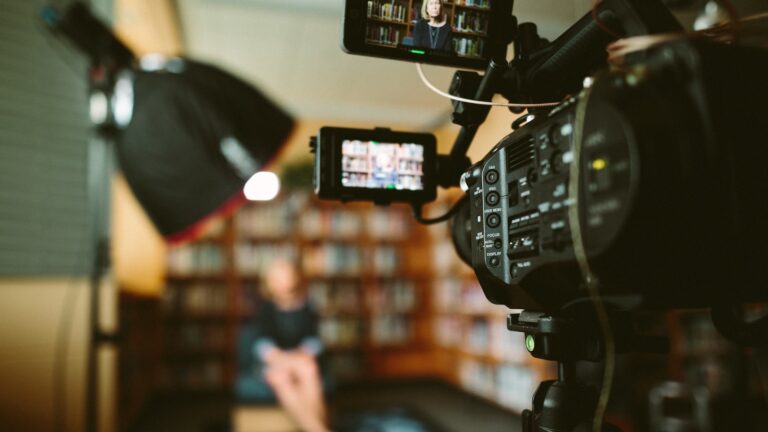 Rare Community Profiles is a new Patient Worthy article series of long-form interviews featuring various stakeholders in the rare disease community, such as patients, their families, advocates, scientists, and more.
How the #RAREis Global Advocate Grant Supported the E. WE Foundation: A Discussion with Sarita Edwards
In 2022, Horizon Therapeutics launched the #RAREis Global Advocate Grant program, designed to expand communication and awareness for the rare disease community by providing financial assistance—30 one-time grants of $5,000—to global patient advocacy organizations that are working to advance, educate, and address challenges faced by rare disease families. Horizon is also expanding the program to provide 20 additional grants, bringing the total number up to 50, in 2023.
Applications for the 2023 #RAREis Global Advocate Grant program are open through Friday, March 31, 2023, and fifty recipients will be announced in July. Learn more about the program, eligibility requirements, and application process here.
Sarita Edwards of the E. WE Foundation, a grant awardee in 2022, recently shared her journey in rare disease, why advocacy is so important, and how the #RAREis Global Advocate Grant has advanced the Foundation's offerings.
Tell me a bit about yourself!
My name is Sarita Edwards. I am CEO & President at the E. WE Foundation. I am a wife of almost 20 years, a mom to 5 children, and a rare disease advocate. My professional background is in Healthcare Leadership & Patient Access. I worked on the administrative side of healthcare for about 22 years before entering the rare disease and nonprofit space. I have a bachelor's in health science and am currently working on my master's in healthcare administration. I love movies, stationary, and a good cup of coffee!
What has your rare disease journey been like? Why did you get involved in advocacy—and for others who want to become advocates, any thoughts on how to begin?
My rare disease journey started in 2016. We learned that we were pregnant with our fifth child and at around 22 weeks, we learned that our unborn child had a rare disease called Edwards syndrome or Trisomy 18. Trisomy 18 has a high mortality rate which gives doctors leverage to refuse care. We have been told, more than once, that our son Elijah "isn't worth the medical resources" and that we should "enjoy our time since he'll probably die soon." We spent the first seven months of Elijah's life in hospice care.
I was an advocate long before I realized that's what I was doing. To me, healthcare professionals had given up on our child, so my husband and I needed to fight for his life. I got involved in legislative advocacy to share our story. Today, I also raise awareness about policies and speak to members of Congress about legislation we believe can create better health outcomes for rare disease patients and families.
Being an advocate means I am the expert on my son's condition. We have lived experiences and textbook definitions may not always apply. It means speaking up when I disagree with a plan of care and not being afraid to ask for alternate solutions. Being an advocate means I may have to find my own resources and coordinate our son's care. It means pushing back when healthcare systems and legislative policies no longer serve us. Advocacy is about alliance and working together to make sure communities have what they need.
If you want to get involved in advocacy, begin by knowing your "why." Advocacy is different for every person. Not everyone wants to speak with Congress or to healthcare systems. Some people don't want to publicly share their story. That's the great thing about advocating: it's intersectional. Advocacy is what you make it, what you want it to be—for some people that means being in the room to support others. I would say get connected with organizations who lead advocacy initiatives and connect with other advocates. There's power in numbers.
What are some unique challenges that families with rare disease face?
In the rare disease space, sometimes things feel competitive. I've heard someone say that their child had "the bad Trisomy 18." Well, they're all bad. There's no "good one." Being a rare family is challenging because, to some degree, you lose mobility freedom. You can't just pick up and go like you could before. We have to consider the impact on our other children and make sure we're not neglecting them because Elijah is so hands-on. Our diagnosis comes with the narrative "incompatible with life." Though this is not completely accurate, our diagnosis is life-limiting.
If I'm completely honest, I have felt judged about how we responded to certain situations, from informing our other kids about Elijah's diagnosis to choosing whether to have a g-tube placed. I think we're uniquely challenged in not having a cure or treatment, or access to clinical trials. And we're still challenged with being told we don't need services because of our diagnosis. No one is exempt from challenges, and just because someone else would have done things differently doesn't mean how you did it was wrong.
What impact did the #RAREis grant have on your organization?
Receiving this grant means so much to us! Aside from the financial support, which nonprofits need, we were excited to establish a relationship and partnership with a therapeutic company. The impact has been amazing. We have three core programs: LEAP, ZEBRA, and STRIPE. We developed some level of expansion in all three. In LEAP, we're implementing translational support services to make sure we effectively communicate with our non-English speaking families, and more specifically our Spanish-speaking families. ZEBRA is our comfort care and end-of-life support program. We've expanded it to maximize our self-care and mental health initiatives. STRIPE is our economic assistance program that we've expanded to develop and implement a caregiver relief program. Horizon and the #RAREis program have been a tremendous help to our organization. We are very fortunate to have connected and we truly appreciate them supporting our mission!
How can grant programs like #RAREis support the rare disease community?
One way is through rare disease research. Grant programs like #RAREis can help research efforts. For example, this grant could kickstart a natural history study or registry. Perhaps the support could advance an educational research landscape or development tool. Research takes funds and grants like the #RAREis grant can help maximize those efforts.