It's hard to believe it's already been about a month since the hemophilia A community received this exciting news!
In case you missed it, there's a new drug that got FDA approval to begin clinical trials, and it has the potential to completely change the hemophilia A landscape forever.
You see, this tiny little molecule might have such a long half-life that people with hemophilia A would only need to infuse once a week.
Yep, you read that right. Once. A. Week.
For a long time, it felt like more attention was being paid to hemophilia B. But now, hemophilia A has its chance to be in the spotlight—one one condition. We have to wait… a long time.
Right now, the FDA only approved the beginning of these trials.
Unless you're in the know like all of us here, you won't hear anything about this treatment development until at least phase III.
These trials will focus on this little molecule going by the name of BIVV001. And that's just its nickname. It's full name? rFVIIIFc-VWF-XTEN. You can see why people stick with BIVV001…
And who's the man behind the curtain? The genius behind the mask? Biogen's spin-off company, Bioverativ, strictly dedicated to the hemophilia community. Now that's dedication. So it shouldn't be that big of a surprise to learn about such incredible discoveries being made. I mean, come on! Once a week infusions? Think of all the extra free time!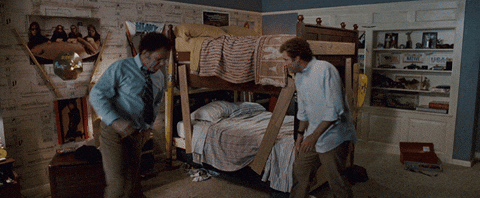 You could:
Sleep in
Actually start the book you've been meaning to open
Play another game of FIFA
Meditate
Sleep in some more
So, give us your ideas. What would YOU do with that extra time?
---