Rare Community Profiles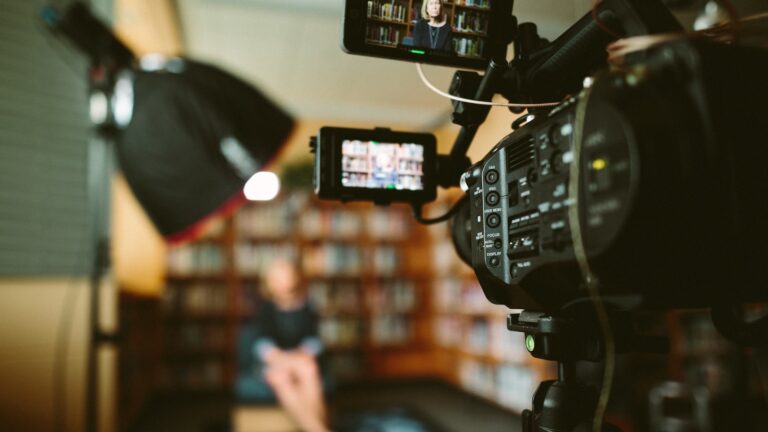 Rare Community Profiles is a new Patient Worthy article series of long-form interviews featuring various stakeholders in the rare disease community, such as patients, their families, advocates, scientists, and more.
Their Daughter's Rare Disease Empowered the Traller Family to Advocate for ASPS Awareness and Research
The Traller family story all began with a headache.
It was 2012. Nathalie Traller was thirteen years old and making the most out of her 7th grade experience. An avid club soccer player, it wasn't rare to find Nathalie out on the pitch, honing her moves for the next game.
But then the headaches began. As they worsened, Nathalie found it more and more difficult to concentrate. Her parents Nathan and Vicki took her to the doctor for more testing. By chance, a chest X-ray was done; this revealed a large softball-sized mass around her heart.
The Traller family rushed to the emergency room. After days of further testing, Nathalie was officially diagnosed with alveolar soft part sarcoma (ASPS), a rare soft tissue sarcoma. Nathalie's cancer was stage IV and had metastasized to her lungs. Unfortunately, the Traller family was hit with more frightening news. Although ASPS was first discovered in 1957, there were still minimal treatment options available in 2012. Chemotherapy was not effective and there was limited information available.
Over the next two years, through searching online and more research than the Traller family ever thought they could perform, they discovered a potential clinic trial that Nathalie could join for atezolizumab. However, her age excluded her from the trial; they needed to advocate for compassionate use. This treatment, based on data from a subsequent clinical study launched after Nathalie's usage, was officially FDA-approved in December 2022. Genentech also recently received notice that their request for Orphan Drug Exclusivity has been granted. 
Although Nathalie passed away in 2015, her legacy lives on—both in the drug approval and in her family's hearts. Nathan recently spoke with Patient Worthy about his daughter's story, the FDA approval of atezolizumab (Tecentriq) for ASPS, and why their family has gotten so deeply immersed in advocacy.
What is Alveolar Soft Part Sarcoma (ASPS)?
Alveolar soft part sarcoma is a malignant tumor which forms in soft tissue and connective tissue like nerves, muscles, and fat. This cancer is slow-growing. It most often begins in the legs and arms, though it may also originate in the head and neck. Because it is slow-growing, and the initial sign is usually a painless mass, ASPS is hard to diagnose in early disease stages. The National Organization for Rare Disorders (NORD) explains that:
"This disorder is very rare because it involves a specific breaking and joining event between two chromosomes, called an 'unbalanced translocation.' This finding is observed in essentially all people with ASPS examined so far."
ASPS is most common in females and younger individuals. When symptoms appear, they may (but do not always) include:
Diminished range of motion in the affected area
A painless lump or mass
Headache
Muscle stiffness
Limping or difficulty using hands/feet
Pain from compressed nerves or muscles
Cough
Sharp chest pain
Pleural effusion
Bone fractures
In addition to Tecentriq, treatment options for ASPS may include surgery, radiation, and targeted therapy.
The Search for a Treatment
After her initial biopsy, Nathalie asked her father what they were going to do for treatment. He told her that he didn't have a plan yet, but they would figure something out together. In the meantime, Nathalie underwent several surgeries to attempt to control her cancer. As she did so, Nathan and Vicki dove into research. In 2013, Nathan learned about cancer immunotherapy. Although there was limited available data on safety and efficacy in pediatric patients, Nathan believed that immunotherapy—and compassionate use of certain drugs—could benefit his daughter. He shares:
"We discovered a patient forum created by Cure Alveolar Soft Part Sarcoma International that had some anecdotal information, which proved helpful in understanding some of the failed research approaches. I learned that ASPS could be immunogenic, or hide from the body's immune system. An attempted vaccine hadn't worked out but showed promise. I wanted to see if there were other opportunities to find similar treatments for Nathalie."
The Traller family found out about atezolizumab, a cancer immunotherapy treatment marketed as Tecentriq by Genentech, and wanted to utilize this in Nathalie's treatment plan. Within three weeks, they discovered a clinical trial at NIH. But they again came across a series of unexpected barriers. As Nathan explains:
"The initial barrier was simply having the rare disease because there were such a small handful of patients that had come through our hospital with that diagnosis in the last 20 years. Insurance was an added difficulty. There was no FDA-approved approach so anything we wanted to try was considered experimental. Then Nathalie was too young to join clinical trials, even though she met all of the criteria except for age. The great cost of drug development means a large majority of clinical trials only enroll patients aged eighteen or older."
Nathan and Vicki knew they were onto something. They asked doctors at the NIH to test Nathalie's tumor samples and asked Genentech to reconsider enrolling her in the trial. The dialogue went on for around eight to nine months. Due to Nathalie's clinical profile, Nathan argued for compassionate use. The tides changed and Genentech agreed to enroll Nathalie in the trial. Says Nathan:
"I'm so thankful that Genentech was open to reflecting and providing her with the medication. It was the first thing out of anything she tried that caused some of her tumors to disappear, where they had just grown on other drugs."
Nathalie's Advocacy
Despite the overwhelming challenge she faced, Nathalie remained steadfast in her desire to make a meaningful change for others. She traveled with her family to Washington, D.C. to participate in advocacy work for pediatric cancer. Nathan explains:
"Many childhood cancers are rare and drug development isn't timely. Nathalie's approach was that we need to plant the tree for others to get shade from, even if it wouldn't work for her."
Nathalie also turned online, penning blog posts about her experience and the need for increased research. One blog post, about treatment barriers, caught the eye of a news reporter and sparked a lot of interest in Nathalie's scenario: someone rare who couldn't access a treatment because of her age. This sparked larger conversations on the ethical implications of compassionate use.
Nathalie passed away in 2015; the nodules in her lungs eventually took her breath. But her voice inspired so many people around her. Because of what Genentech saw in Nathalie, the company provided atezolizumab to the NIH for a pediatric trial. This trial generated the four years of data that was later presented to the FDA and contributed to the drug's approval.
Genentech reached out to the Traller family prior to the drug's approval to share how it was a testament to Nathalie's persistence; her legacy of advocating for cutting-edge medications changed the medical realm for all others with ASPS. Says Nathan:
"A lot of the time, we think we can only help people if we have our lives together. Nathalie realized that she didn't have to finish her cancer fight to help people. She was involved in advocacy, spoke at the local rare sarcoma walk, and began raising money for research. She began reaching out to everyone around her. Nathalie had the amazing ability to connect with people from all walks of life. She had eight surgeries and kept coming back. It was just in her nature. This drug approval for ASPS is such a Nathalie thing and matches how she was wired."
Making Connections
Nathalie was unmatched in making connections—and to Nathan, the family's continued advocacy serves to strengthen and reinforce these connections. He shares:
"There are many ways for people with rare diseases to support each other, even when diseases are unique. The push for research can be shared. We can encourage each other because there are similarities in the approach to fighting, living well with, and managing rare conditions. You need that support network and that energy to make a change. If you're looking for somewhere to get started, go to the online forums. Use hashtags. Share scientific articles. Observe some of the large conferences online. Be bold. Ask. Email. You need to take care of yourself, but you are not alone."
Reflecting on his final statement, Nathan shares that his family's journey has been bittersweet. It is gratifying to see an FDA approval for ASPS and to have a rare disease get that level of awareness; at the same time, the hole in his heart from losing his child will always be present. To him, the most positive part of this experience goes back to connection:
"Sometimes you feel like you're up against glaciers that will never move. They may move slowly, but they can move. They didn't change in the timeframe I needed to save my daughter, but things needed to change so we just pushed forward. But I know one thing, and that is, thanks to Nathalie, there will never be another young person going to their oncologist, hearing that they have ASPS, and learning that there is nothing available. My daughter's journey and will means that others have a starting point, and I can't help but feel grateful for that."