Rare Community Profiles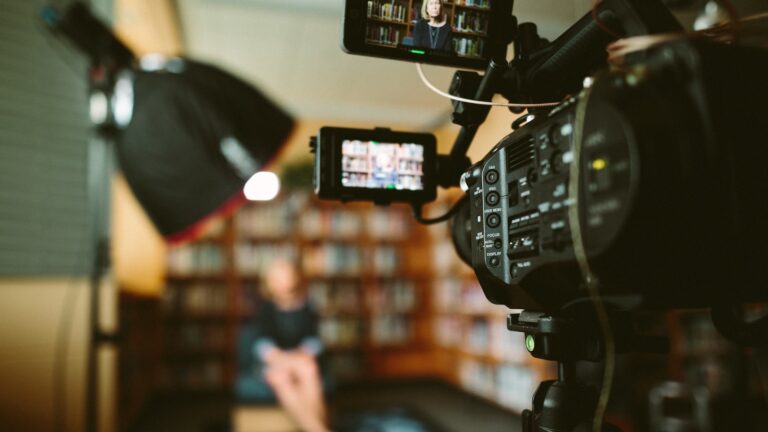 Rare Community Profiles is a new Patient Worthy article series of long-form interviews featuring various stakeholders in the rare disease community, such as patients, their families, advocates, scientists, and more.
A Mom on a Mission: Kenzi's Commitment to Raising Familial Cold Autoinflammatory Syndrome (FCAS) Awareness
The world had come to a sudden, screeching halt. 
At least that's what it felt like to Makenzie (Kenzi) Cabrera when she and her husband Julious learned that their son Josiah had familial cold autoinflammatory syndrome (FCAS). 
Josiah's genetic variant was not in any database; to this day, only four people in the world have been found to have this specific variant.
Instead of letting the impact of this news bury them under fear or uncertainty, Kenzi and Julious took another approach. She shares:
"The life we had the day before his diagnosis was undoubtedly different than the one we have now. But we knew that we had to just do whatever we could for Josiah and that meant stepping up to the plate, not stepping away from it." 
Prior to Josiah's diagnosis, Kenzi was no stranger to rare disease or chronic illness. She has family members with lupus and Kenzi herself was also diagnosed with juvenile idiopathic arthritis (JIA). Since his diagnosis, she has become even more well-versed. Both two-year-old Josiah and four-year-old Jayse have autism; Jayse was also recently diagnosed with thalassemia. 
This entire journey has not only pushed her to become a fierce advocate, but to pursue an eventual degree in rheumatology and genetics in rare disease; she's currently in nursing school to fulfill this path. 
Recently, Kenzi shared her family's story and explained why she was so committed to raising awareness. 
Coping with a Difficult Pregnancy
Call it mother's intuition, but Kenzi knew during her pregnancy with Josiah that there was something wrong. Her own health was significantly declining. She developed a life-threatening pregnancy complication called HELLP syndrome (Hemolysis, Elevated Liver enzymes and Low Platelets) and nearly went into kidney failure. But the doctors didn't seem to be on the same page. Whenever Kenzi tried to tell them that something was wrong, she was brushed off—even though she had to receive blood transfusions.
It wasn't until testing showed that Josiah's heart rate was over 300 beats per minute—over 140 beats faster than normal—that concerns began to mount. Kenzi underwent an emergency C-section. She shares:
"When Josiah was born, he wasn't breathing or crying. He was severely jaundiced and had a rash, so the hospital wanted to seclude him from other babies. So he spent the first few days of his life in the NICU." 
Even after they brought Josiah home, Kenzi's intuition told her that there was more to come. Something just seemed atypical about the way Josiah was acting. He was irritable and constantly hungry, never seeming satiated. 
Josiah had his first seizure at 13 days old. Terrified that he might have meningitis, the family rushed to the hospital, where Josiah underwent a 24-hour EEG and spinal tap. Testing showed that the newborn had three separate infections. After ten days in the hospital and 13 rounds of antibiotics, Kenzi and Julious brought Josiah home. They were exhausted but happy to have everyone back under one roof. 
But that was just the beginning. Josiah's inflamed lymph nodes were as large as golf balls. He began missing developmental milestones. When he started walking, pain radiated through his legs, causing him to limp. And every once in a while, he would spike serious fevers of 105 degrees. 
Chasing Answers
At first, the doctors told Kenzi that Josiah had a periodic fever of unknown origin, but she wasn't convinced:
"That wasn't good enough for me. It felt like I was just getting told vague ideas and nobody was interested in finding the answer. We went to an infectious disease doctor who diagnosed Josiah with periodic fever syndrome. Prednisone and other steroids didn't work, though. We went to a hematologist thinking it might be leukemia. They found out that he had another infection, but no cancer. Since my mom and I both have an autoimmune disorder, I went to rheumatology and had them run tests. They found markers for lupus, but I just felt like the symptoms didn't fit what I was seeing." 
Throughout this, Josiah was spending days, sometimes weeks, in the hospital. Kenzi advocated for her son and fought the doctors who claimed that nothing was going on. It wasn't normal, she told them, for children to get coronavirus, the flu, and RSV at the same time. It wasn't normal for children to get chronic infections and severe pain and serious fevers. At one point, she shares:
"The doctors thought I had Munchausen by proxy. Medical gaslighting is just terrible. It hurt my feelings to know that I was just trying to do what was best for my son and they were treating it like it was nothing." 
Finally, frustrated, Kenzi requested genetic testing. After three weeks of waiting, the Invitae Immune Deficiency Panel came back. 
On December 8, over 600 days after Josiah had started showing symptoms, a doctor looked Kenzi in the eyes and said:
"You're not crazy. Your son has a rare disease." 
The information she received about FCAS was really frightening; she notes:
"I struggled to feel supported because no doctors knew what FCAS was. I was told that it could cause blindness, deafness, and kidney failure, so I thought the worst."
What is Familial Cold Autoinflammatory Syndrome (FCAS)?
Also known as familial cold urticaria, familial cold autoinflammatory syndrome is a rare inherited inflammatory disorder characterized by symptomatic episodes triggered by the cold. It is caused by NLRP3 gene mutations. These mutations are believed to increase cryopyrin activity; this protein plays a role in inflammation, so increased cryopyrin means more inflammatory reactions. The Autoinflammatory Alliance shares that FCAS predominantly occurs in people of North American or European descent, which is interesting to Kenzi as:
"Genetic testing showed that Julious has the mutation and he is fully Hispanic." 
Because FCAS is rare, the disorder is still somewhat poorly understood. FCAS typically begins during infancy and early childhood. It is a lifelong condition, but it can be managed. 
How FCAS Manifests
Symptoms and characteristics of FCAS usually appear within a few hours following exposure to cold, with episodes lasting for 24 hours or less. These symptoms may include:
Rash

Fatigue

Recurrent fever and chills

Joint pain

Drowsiness

Headache

Extreme thirst

Nausea and vomiting

Conjunctivitis

Red, painful, or watery eyes

Blurred vision

Drenching sweats

Amyloidosis
Josiah is on the more severe end of the spectrum in terms of symptoms. He has frequent rashes, extreme fatigue, and Raynaud's phenomenon, and is often intensely thirsty. While he just learned to walk up the stairs, his arthritis and hind foot valgus deformity require ankle braces. Josiah had chronic kidney infections and developed pyelonephritis, but Kenzi feels lucky that the family caught it early enough to manage. Additionally, they implement balance therapy, speech therapy, physical therapy, and occupational therapy into Josiah's care plan. 
Josiah was once unable to handle any weather below 75 degrees Fahrenheit. Says Kenzi:
"People think that I'm crazy when I put him in long sleeves and long pants when it's 80 degrees out, but his body is very different from ours. Now he is okay if we do pants, a shirt, and Crocs." 
This change was precipitated by monthly Ilaris shots. However, during the winter, the family must take even more precautions: prednisone, naproxen, Tylenol, infant heel warmers, special hot temperature cups. Kenzi laughs as she says:
"We live like we're in Antarctica." 
Raising Awareness
Because there are so few people in the United States who have been diagnosed with FCAS, Kenzi wanted to become an advocate. She felt that she could use her voice to educate others. Initially, Kenzi launched a blog on Facebook where she shared her family's stories. Now, connected to families across the globe, Kenzi also shares the stories of other families and rare diseases, insurance updates, clinical trials, and conferences. Through this, Kenzi has met families from across the globe. For one family, whose child was the first in their country to be diagnosed, Kenzi offered comfort and resources: information on what triggers flares, how to manage the condition, IEP/504 plans, finding the right doctors, and how NORD or Ilaris will help pay for injections. 
This isn't the end of her advocacy endeavors. Her family is also a family ambassador for Children's Miracle Network and a nonprofit related to autoinflammatory rare diseases in Switzerland. Finally, Kenzi works with an up-and-coming nonprofit organization called High Risk HELLP for people who experienced medical gaslighting while having HELLP syndrome. In the end, she shares:
"I don't want anybody having to go through what I went through because it isn't fair to you or your baby." 
Outside of FCAS awareness, Kenzi also works to change misconceptions and stereotypes about autism. Both Josiah and Jayse have autism; Josiah is nonverbal and Jayse was until lately, when he suddenly began talking. 
Of course, Kenzi notes that sometimes, it can be hard to handle when the boys are experiencing sensory overload in public. But she urges people to think before they speak and not to pass judgment on what they don't know: 
"The boys love going to Walmart and people give me looks because they're screaming. I want to tell them that this is how they communicate. They're excited; they hand flap. That's just who they are! They're little kids. So many people are judgmental until they hear their story. But I would love to see a world where we don't immediately pass that judgment." 
The Boys Today
Kenzi continues to do all that she can for her children, even when going through her own health issues: 
"As I get older, I get more JIA flares. It's hard being a chronically ill mom while taking care of chronically ill kids. Some days I can't get out of bed. But I brought them into this world, and I know what it feels like. So I get up and figure out what I need to do to fix this for my child." 
For Kenzi, this means fiercely fighting for insurance coverage of the necessary medications and resources needed for her children. Insurance has, in the past, denied Josiah's injection three times; it wasn't until a month of flaring, and a month of persistent phone calls from Kenzi, that they finally approved it. Insurance is currently denying coverage of his medical strollers; once again, Kenzi is planning on doing whatever she can to ensure that her son is safe and taken care of. 
Although their journey has come with its fair share of obstacles, Jayse, Josiah, Julious, and Kenzi are living a full and happy life. Right now, Josiah loves to eat and is fascinated by food. Jayse is fixated on cars, always happy to tell his parents about the coolest new car facts or why he'd like to go to the racetrack. he wants to be a mechanic when he gets older and is practicing his super-skills by wearing his NASCAR and Superman outfits everywhere he can. 
The most fun thing that the boys do together, though is playing in the park with their two dogs, Zoey and Ace. 
When it comes to raising her sons, Kenzi notes that she tries her best to give both boys their own time. She says:
"We need to talk more about the siblings of children with a rare disease and how they might feel left out. We try to do one-on-one time with each of them and remind Jayse that he is just as important as Josiah. It's hard to deal with that. I feel guilty and I know there are many parents who struggle with that. This process is all about learning and managing."
Thinking back on her journey, Kenzi knows that there have been challenges. But she has come away with it with a powerful mindset and a guiding principle: 
"It's okay to cry and to grieve. Don't let your kids see you, but you can cry. It'll be okay. Life goes on and you will figure it out. You have to. And once you figure it out, you'll find a way to live your best life together."