Rare Community Profiles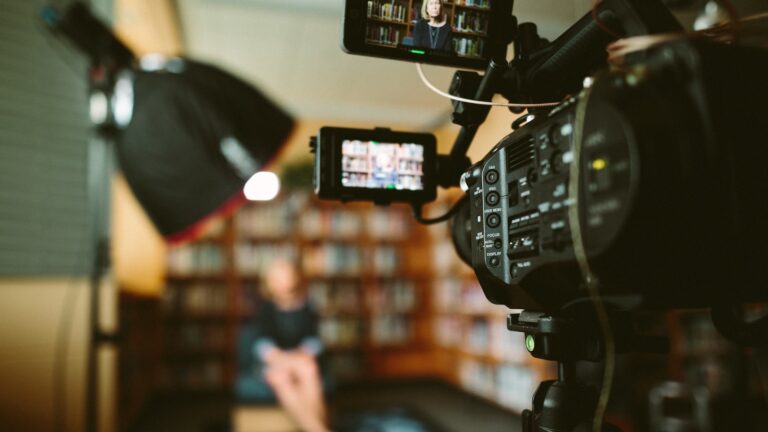 Rare Community Profiles is a Patient Worthy article series of long-form interviews featuring various stakeholders in the rare disease community, such as patients, their families, advocates, scientists, and more.
The Importance of Community While Raising a Child with GRIN2B Disorder
Written by Nadia Bilous
As many families impacted by rare diseases understand, being supported by a community of other patients and caregivers that understand your experience and can aid during difficult times is crucial. When my son was diagnosed with GRIN2B disorder in 2018, my husband and I began connecting with others around the world who were also affected by the disease. We didn't realize then that they would become a lifeline for us when the war in Ukraine arrived at our doorstep in Kyiv.
Until March 2022, our son, Andryusha's journey to being diagnosed with GRIN2B disorder was by far the biggest challenge our family had ever faced. My husband and I first noticed that something was wrong with our son about three months after he was born. He had little interest in toys, he was unable to hold his head up and his muscles were weak. It took seven years and countless hospital visits, blood tests, and examinations before Andryusha was definitively diagnosed with the rare neurological condition. We learned that GRIN2B disorder is characterized by low muscle tone, seizures, and delays in speech and development.
In a sense, there's a bit of relief when receiving a rare disease diagnosis. There are currently no treatments approved for GRIN2B disorder, but we knew that Andryusha might benefit from various physical therapies, nutritional support and medications that could help manage his symptoms. However, there were still multiple challenges that came with taking care of our son. One of the biggest problems was the initial lack of knowledge about GRIN2B disorder in Ukraine. There were no other children in Ukraine with the same diagnosis that Andryusha's doctors knew of, and none of the specialists near our home could answer questions about how we could best support him.
Before the war began, we spent a lot of our time traveling to specialists and rehabilitation centers. While Andryusha did not enjoy the doctors' appointments, he loved being able to travel and experience new places. He wasn't able to attend school in Ukraine because of his medical and therapeutic needs—instead, his days were filled with Montessori classes, acupuncture therapy, equine therapy, and dolphin therapy. He was able to make progress, but we knew he needed more help.
Eventually, we were referred to a doctor in Barcelona that specializes in rare diseases and knew about GRIN2B disorder. She told us about Andryusha's mutation and had treated other children with the diagnosis. She was able to refer us to additional therapies that could help him and for the first time in a while, we felt hopeful. Her expertise made us optimistic that an effective treatment option would be available to Andryusha in the near future.
Unfortunately, when the war began, all the progress Andryusha had made came to a halt. The war ruthlessly erased our lives, taking away our ability to get him the resources he needed. Our hometown of Kyiv became unsafe when the bombings started, and it quickly became clear that we would need to leave our home country in order to keep our family safe.
We were surprised and very thankful to see how quickly we were contacted by members of the global GRIN2B community who were willing to help us leave Kyiv and find safety. At first, we were reluctant to leave our home, but we realized that we would need to accept their offer to help us flee to Poland. Leaders of the GRIN2B Foundation and GRIN Therapeutics ensured that we were picked up by a trusted driver and brought to the Ukrainian-Polish border when it was safe. I was so thankful that they stood by us.
The bonds we've built with members of the international GRIN2B community allowed us to find a safe place to stay in Barcelona for the time being. While living in a new country comes with its own challenges including learning a new language and adapting to a different culture, we also feel a sense of close-knit community. For the first time, Andryusha has been able to go to a special school where he has a classmate who has the same diagnosis as him. He has teachers that are always there for him and know how to best support him.
We have been on an incredibly difficult road over the past two years. Our two goals were to survive the war and not to lose a minute of Andryusha's progress. We're thankful to be part of a community that has provided us with the support we needed to achieve those goals. It's hard to believe that we've been able to make lifelong friends during such a frightening and tragic time, but those who worked around the clock to make sure that we were brought to safety will be part of our lives forever.
Despite the challenges our family has faced, we remain hopeful that there are better times ahead. I look forward to the day that we can safely return home to Ukraine, and I am encouraged by the important research taking place that will hopefully provide Andryusha with access to a treatment for GRIN2B during his lifetime.
I hope that by sharing our family's experience, other caregivers for children with rare diseases learn about the importance of setting goals related to their child's progress and celebrating when they are met. I also hope they are reminded of the amazing communities that surround us. My husband and I will always be grateful to the international GRIN2B community for helping us through the most challenging period of our lives so that we can return to focusing solely on Andryusha's journey.
---
 About the Author: Nadia Bilous is a native of Kyiv, Ukraine who recently relocated to Barcelona with her husband and two children. Her oldest son, Andryusha, was diagnosed with GRIN2B disorder at the age of seven and has become an advocate for the rare disease community. She is passionate about sharing her story to build awareness of the impact that GRIN2B has on the lives of patients and their families, as well as the effect that the war on Ukraine has had on those affected by rare diseases.