As humanity collectively slinks into the cold, dark days of winter, we could all use something to warm us up… or at least bring a small slice of sunshine. Well, if this story doesn't do the trick of melting your cold, ice-blasted heart, I doubt anything will, and you'll have to resign yourself to a lifetime of solitude in your icy ice castle of iciness.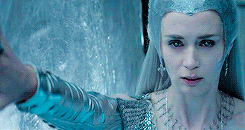 But For the Rest of You…
So there's this disease you may have heard of (but most likely haven't) called mucopolysaccharidosis type IV, or Morquio syndrome…
It's a progressive genetic condition that attacks the skeleton, causing abnormalities to the ribs, spine, knees, and wrists. It can also cause joint problems, spinal cord damage, and a whole cascade of other side effects including vision loss, hearing loss, and breathing problems. Life expectancy varies, but in the most severe cases patients usually do not make it past childhood.
So… pretty awful all around. That was the landscape facing Bella Burton and her family when she was diagnosed with Morquio syndrome at age two. Over the years, Bella's ability to walk was increasingly compromised. When she went from walking with crutches to a wheelchair, doctors told her parents she'd never walk on her own again.
If you've made it this far, you're probably screaming at the computer: Dammit, man, where's the joy in this story?! We were promised joy! I hear you, readers. And I give you: George.
When Bella's family adopted this big ol' Scooby Doo-looking pup from the Service Dog Project in Ipswich, Massachusetts in January 2015, something absolutely remarkable happened: Bella began walking again. Leaning on George as a giant, slobbery "crutch," Bella slowly built up her stamina and gait. George would follow Bella around the house and guide her from class to class at school, snoozing while she studied. With George's help, Bella got strong enough to go sledding, bike riding, and vacationing with her family at the beach.
While Bella faces many more challenges in the years ahead—hospital visits and enzyme replacement infusions are part of her weekly routine, and she's already had 10 surgeries—George is helping her face those challenges with more confidence and optimism. And the inseparable pair's bond of friendship serves as a source of inspiration for others.
Bella and George have been featured on the Today Show and profiled in People magazine. Their Facebook page has more than 20,000 fans, and video of their exploits has been shared millions of times. All that support is great for Bella, and provides some extremely welcome publicity for the Service Dog Project. The Service Dog Project places Great Danes like George with children, veterans, and other patients dealing with mobility and balance problems. Hopefully success stories like this one will boost donations to make further success stories possible.
So how does that strike you as a ray of sunshine: Success begets success thanks to the special bond between a girl and her dog. If you don't think that qualifies for a spot on your "best story of the year" list, I don't think you and I can be friends!
---